Be a part of the coolest IPR firm with ample opportunities to grow.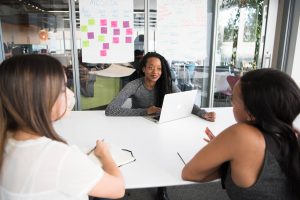 At Akhildev IPR and Research Services, we value collaboration, innovation, and excellence. We believe in fostering a supportive and inclusive work environment where everyone has the opportunity to grow and succeed. We encourage our team members to share their ideas and expertise, and we provide them with the resources they need to succeed.
We are proud of the diversity of our team and are committed to promoting a culture of inclusion and respect. We believe that a diverse and inclusive team is essential for success in today's global business environment.
At Akhildev IPR and Research Services, we are committed to protecting our clients' intellectual property and helping them to succeed in today's fast-paced business environment. We are a team of experienced attorneys, patent agents, and technical specialists who work together to provide our clients with the best possible service.
We are always looking for talented individuals who are passionate about intellectual property law and are committed to delivering exceptional service to our clients. We offer a dynamic work environment, competitive compensation packages, and opportunities for career growth and development.
We are currently seeking talented individuals to join our team in the following areas:
Patent Prosecution
Trademark Law
Copyright Law
Litigation
If you are interested in joining our team, please submit your resume or send cover letter to info@iprsrg.com
We look forward to hearing from you!